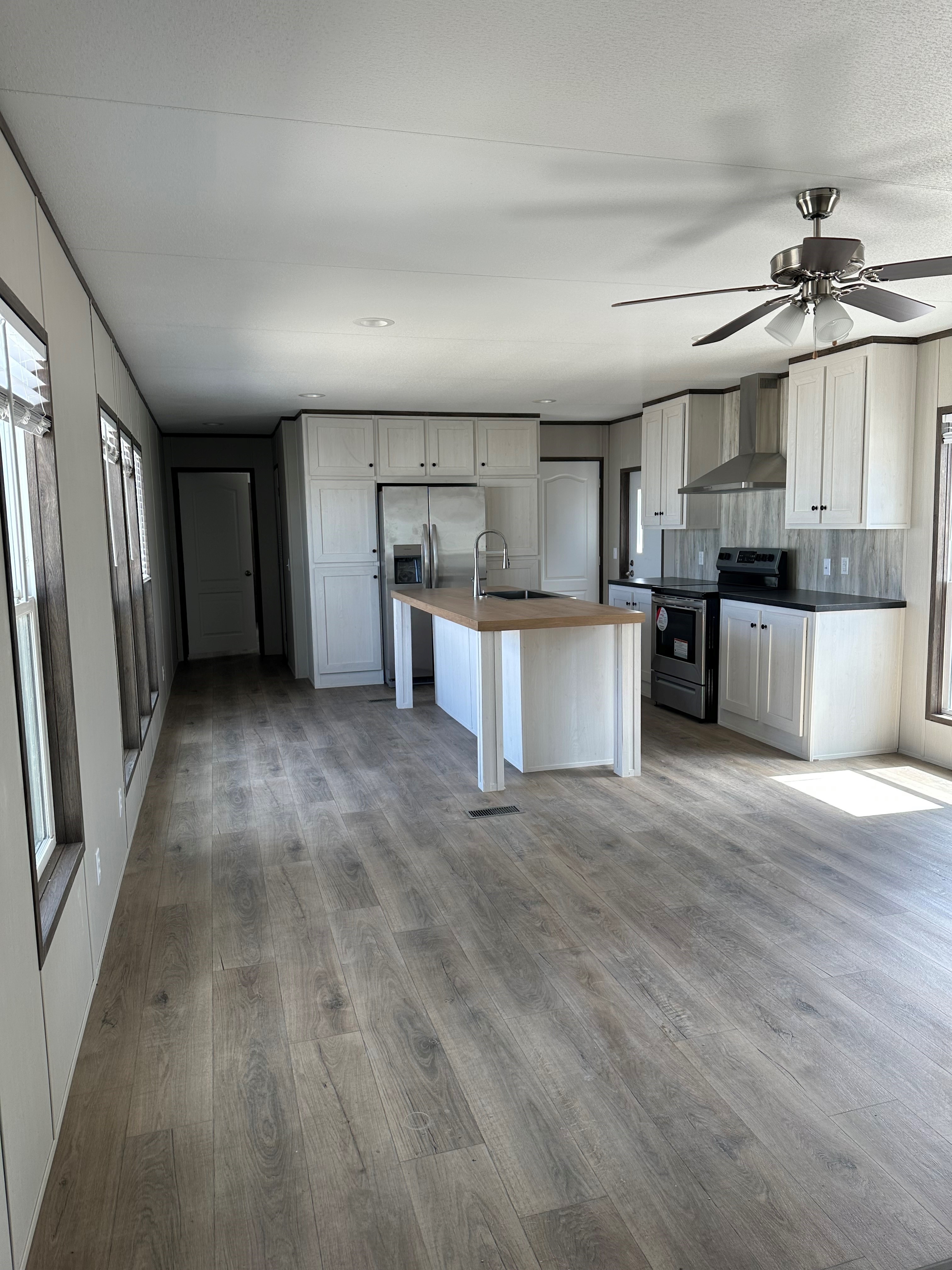 Dulce Independent Schools Staff Housing
Dulce Independent Schools offers its staff with new and older housing opportunities. We are proud to have 50+ units available from 1 bedroom up to 3 bedrooms depending on you or your family's needs. Prices range from $200.00 for 1 bedroom units, up to $450.00+ for 3 bedroom units. The housing area is situated on paved roads with carports or garages, sidewalks, and fenced yards. Pets are allowed for an additional cost for each. We have recently added new manufactured home units with refrigerated air units.
The community of Dulce offers its residents a supermarket with deli and bakery, post office, modern gas stations, a local bank, laundromat, places of worship, health clinic, new state-of-the art recreation center with a swimming pool, exercise walking paths and facilities, its own local radio station KCIE 90.5, Native Jicarilla Apache Arts & Crafts shop, The Apache Nugget Corporation Wild Horse Hotel, Restaurant & Casino along with a few restaurants within a mile radius from the housing area. The nearby town of Lumberton, New Mexico has a Family Dollar store, St. Anthony's Catholic church and parochial school.
Within a 25 miles radius you will find the neighboring Village of Chama in the Chama Valley area. Within 45 miles from Dulce and across the border, is the town of Pagosa Springs, Colorado, which is home to the World's Deepest Hot Springs. Both Chama and Pagosa Springs have establishments that cater to the needs of its residents and visitors alike.
The community of Dulce is also well known for its remarkable outdoor paradise! Although it is located on the Jicarilla Apache Reservation, outdoor experiences, fishing and hunting opportunities exist for its residents and visitors. There are several lakes and rivers that you can enjoy, nature paths for bike rides or walks, and beautiful mountains for hiking in the beautiful scenic landscapes that the area has to offer.
We hope that you consider residing in the community of Dulce while you are employed at one of our schools.